15. Castellnou de Seana - Lleida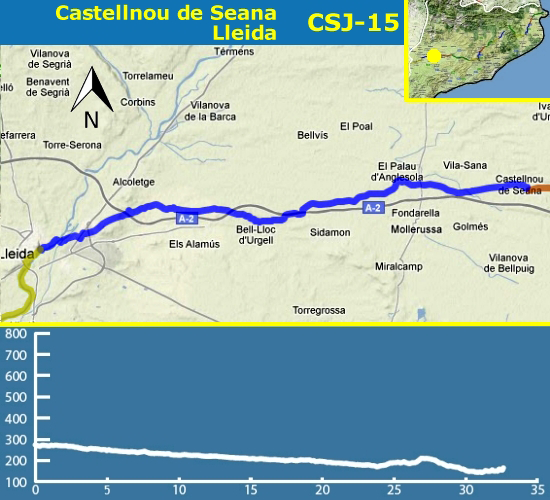 Cross Lleida's lands is not a thing anyone can say he has done, surely it is not easy despite the flat terrain. The landscape passes through orchards watered by the Canal d'Urgell to reach the city of Lleida.
This section has 72 caches (1 regular with geoStamp, 5 smalls, 45 micros and 21 others). The section is 28,9 Km and you can be done by car, on foot and by bicycle.
The route passes through two villages, Palau d'Anglesola (cache CSJ 15-21) and Bell-lloc (cache CSJ 15-45) where you can find restaurants and bars, as well as the origin and end of the section. The rest of the route passes through fields of fruit without fountains.