11. Manresa - Montserrat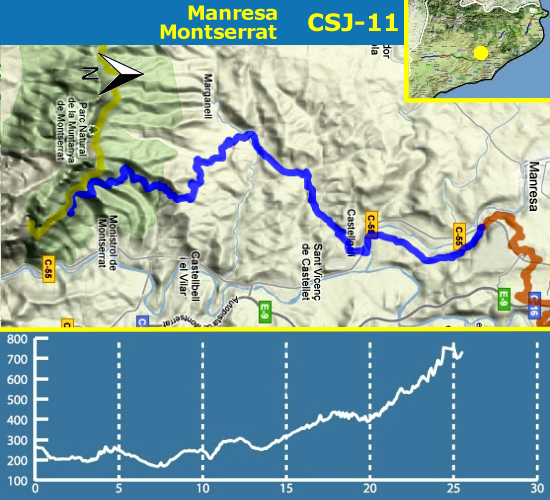 The main difficulty of this stage is finding the right way out of Manresa. You can use as reference part the old Roman road Manresa to Terrassa. In the distance there aren't drops and going up to Montserrat is easier than expected.
This section has 52 caches (1 regular with geoStamp, 3 smalls, 44 micros and 4 others). The section is 25,5 Km and you can be done on foot, by bicycle or by jeep.