12. Montserrat - Igualada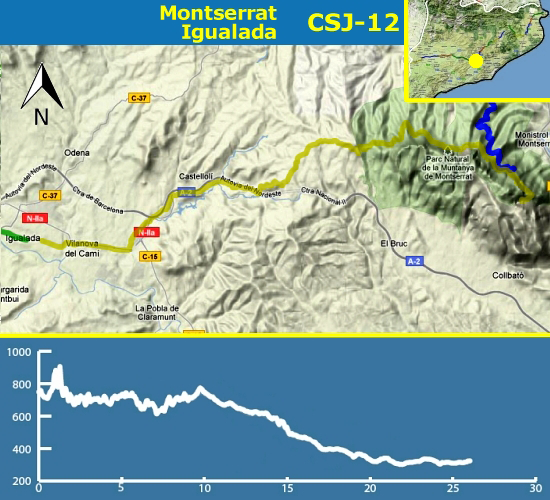 We can begin the journey towards Santa Cecilia, for Els Degotalls or Collbató, by way of Les Bateries. The route combines sections paved with forest tracks and moves from the urban bustle quiet Montserrat Igualada.
It must be especially careful at this stage will not find any fountain of public domain but they may stop for take a drink in the refuge of Santa Cecilia, Castellolí or finally in Igualada.
This section has 80 caches (1 regular with geoStamp, 7 smalls, 70 micros and 2 others). The section is 25 Km and you can be done on foot and by bicycle.